Lindsey Chambers Esposito '10
Posted on: March 21, 2021
By Larry Stoudenmire, larry.stoudenmire@ngu.edu
English Language Arts Secondary Education
Occupation: Coach at Hillcrest High School
Lindsey Chambers Esposito ('10)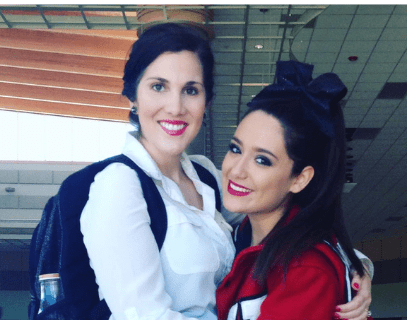 is back at her alma mater, and she has Woodmont High School's competitive cheer team back where it hasn't been since 2009 at the state championships.
Esposito, a 2006 Woodmont graduate, was on the Wildcats' cheer team all four years she was in high school. She began coaching at Carolina Power Tumbling in Powdersville. Lindsey got into coaching early in college, teaching little kids in gymnastics.
After graduating from NGU, she received an offer to coach at Hillcrest High School. She served as the Rams' cheer coach for five years. Esposito broke her back in May 2016 while coaching at Hillcrest. She had surgery in November 2016, followed by physical therapy. The accident changed her coaching style to more verbal than physical. After her physical therapy and water therapy, she is now running marathons.