Health. Science. Perspective.
Nursing (Dual Degree): Biology Track

Pursue your passion of serving others by studying biology and nursing at NGU.
5 Years
Complete three years at NGU and another two at the Mary Black School of Nursing.
13:1
On average, number of students for every one professor.
6%
Increase in number of employment opportunities projected from 2021 to 2031*
* Source: U.S. Bureau of Labor Statistics
Professional Practice, Christ-Centered Care
You have the empathy and passion for health needed for a career in nursing. At North Greenville University, you'll develop the skills and knowledge needed to provide quality, ethical patient careand gain an understanding of God's creation and the complexity of life found in the simplicity of God's design.
While NGU does not offer a formal nursing or pre-nursing program, we do offer a limited-seat dual degree program with Mary Black School of Nursing at USC Upstate. The program is designed to award students two bachelor's degrees in 5 years: a Bachelor of Science in either biology or health science from NGU and a Bachelor of Science in nursing (BSN) from USC Upstate.
What Can I Do with a Dual Bachelor's Degree in Biology and Nursing?
A dual bachelor's degree in biology and nursing opens up diverse career options in healthcare. You can become a registered nurse, working in hospitals, clinics, or community health settings, providing direct patient care. Alternatively, your biology background can lead to specialized roles such as a clinical research coordinator, where you assist in medical research or clinical trials.
Moreover, this unique combination can qualify you for healthcare management roles, allowing you to oversee healthcare facilities or work in healthcare policy development. Your dual degree provides a strong foundation for a versatile and rewarding career in the healthcare field.
Clinical Nurse Specialist
Nurse Anesthetist
Nurse Educator
Nurse Midwife
Nurse Practitioner
Registered Nurse
Experience Learning in the Classroom, the Lab, and the Real World
Master the Art of Research and Presentation
Participate in faculty-led research with your peers. Practice research techniques and data analysis through various lab and field activities. All to help you grow as a student, teacher, and leader in your chosen area of study.
Hands-On Preparation
Earn coursework credit and prepare for nursing school as you shadow medical professionals. You'll gain real-world, hands-on experience through practicums and research projects whichever path you choose.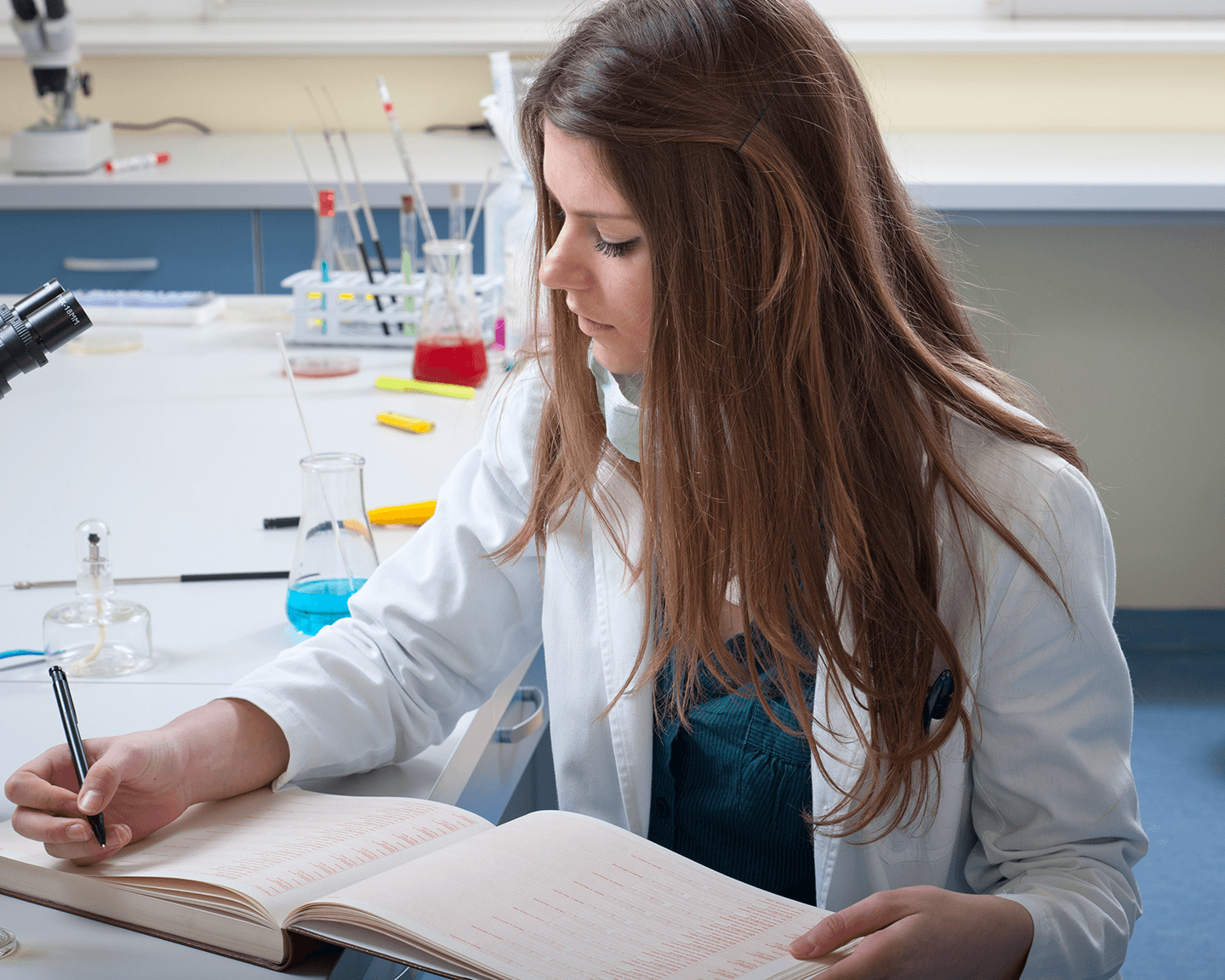 Study Nursing from a Biblical Perspective
Elevate Your Perspective
You'll also take Chapel for the first seven semesters, and Cultural Events for the first four semesters. This is the NGU difference, how you find your peak performance and elevate your perspective, intellectually, emotionally, and spiritually